Our licensed Chiropodists are available to help you
At West Mississauga Foot Clinic, we are committed to providing the highest quality of modern foot care. Patients of all ages receive the highest-level of podiatric care available, by providing assessments, treatments and prevention of ailments of the foot by surgical, pharmacological, therapeutic, orthotic or palliative means.
All Chiropodists (foot specialists) at West Mississauga Foot Clinic practice with a full scope of podiatric medicine available within Ontario.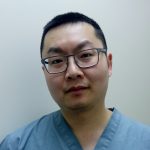 Jason Liu, D.Ch
Jason joined West Mississauga Foot Clinic in 2014. In addition to the clinic he also works part-time at St. Michael Hospital's wound clinic and high risk diabetic clinic. Currently, Jason is a guest lecturer at the Western University's Master of Clinical in Wound Healing program.
Languages: English, Mandarin, Cantonese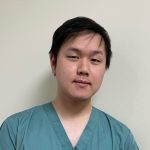 Yuan Li Chang (William), D.Ch.
William joined West Mississauga Foot Clinic in 2019. He holds an Honors Bachelor of Science from the University of Toronto and an advanced graduate diploma in Chiropody from the Michener Institute of Education at UHN.
Languages: English, Mandarin
years of excellent patient care
Fully Licensed Chiropodists